The Kids Park is located at the Hikage Gelende which might be considered as the main gelende of the Nozawa Onsen resort at the base of the mountain.
In the Kids Park, kids and their parents can enjoy with snow together!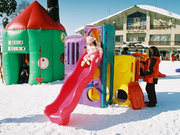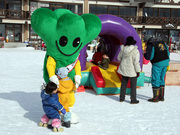 There are some restaurants, ski school, information center and child care center near the Kids Park, so it should very safety and convenient for everybody.
Nozawa Onsen Kawaichiya ryokan